Our History
SKS Ltd, trading as JMA UK, was established in 1972. During the late 70's the company started wholesaling keys from their locksmith premises in Harrow. By 1984 the wholesale side of the business had grown significantly making it necessary to separate it from the retail business and at the same time its partnership with JMA part of the Altuna Group was formed. Since then the company has continued to grow year on year to become the UK's largest key blank supplier with focus on the key and lock industry.
In January 2017 JMA purchased SKS to become SKS | JMA and in June 2021 the company became JMA UK.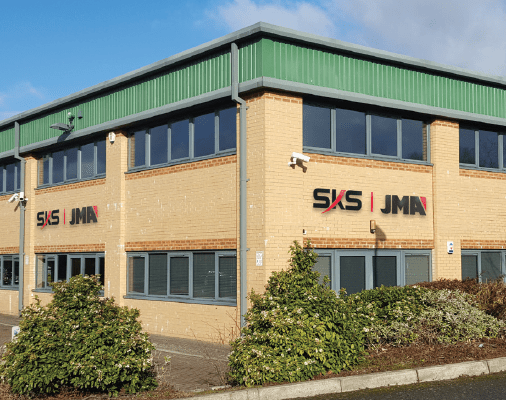 The Key to Excellence
JMA is a world leading manufacturer and since it's foundation over 30 years ago it has a firm intention to lead in the locksmith and security sector. Today, the group consists of 19 companies, a team of over 700 people, six production plants in Europe, America and Asia, an extensive sales network in over 100 countries and a vast range of products that includes over 50,000 different items. Through innovation, the Altuna Group continues to work towards consolidating this leadership and strives to offer new solutions in an ever-changing market.
Quality, range and availability have enabled JMA Spain to become Europe's No. 1 key blank producer. JMA's experience and technology in producing OEM original keys for many lock manufacturers enables them to produce the key blanks with complete accuracy. Over 1.5 million keys are produced every day in their Spanish factory.
As part of this international group JMA UK is a B2B supplier. With an in-depth range of products we are a single source solution for retail, mobile locksmiths and key cutters. Ordering is straight forward and can be done online at www.jma-uk.co.uk, by telephone, or by email.
Our ambition is to be the first choice for all key blanks, duplicating machines and associated security products that are most relevant to our customers, creating long–term trading success and value.
JMA's quest to innovate continues today with products like the Multicode, and our significant investment in R & D ensures we remain the most trusted for everything from the latest high performance key duplication machines to our traditional key blanks.
There are many reasons to work with JMA; as a leading manufacturer, JMA is recommended by many of the worlds lock manufacturers because of our high quality performance in material production, technical support and competitive advantage.
JMA UK
Our aim is to provide an excellent customer experience, along with comprehensive technical support, reliable next day delivery and competitive pricing.